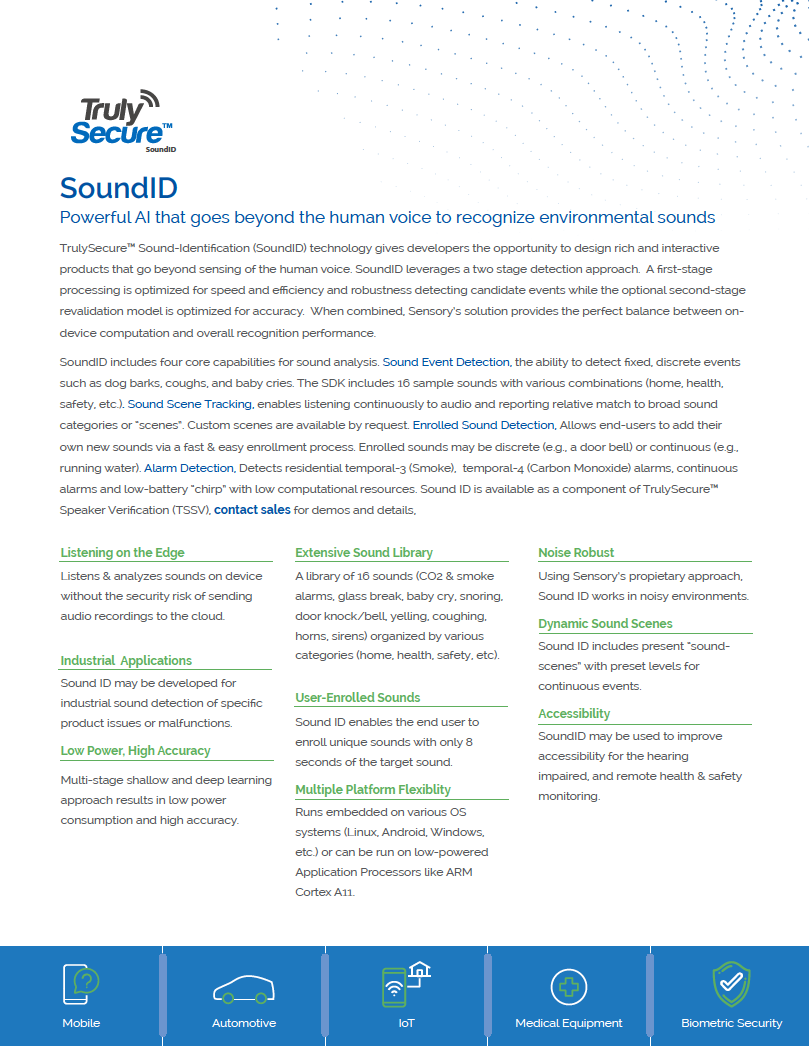 SoundIDTM
Sound & Scene Recognition
Thank you for completing the form to download the SoundID product brief.
Environmental sounds
SoundID recognizes: glass breaks, coughing, snoring, alarms, dog barks, gunshots, and user enrolled sounds!
Industrial Sounds
Ability to build industrial sound detection for specific product issues or malfunctions.
Multi-platform
Runs embedded on various systems (Linux, Android, Windows, etc.) or can be custom ported.